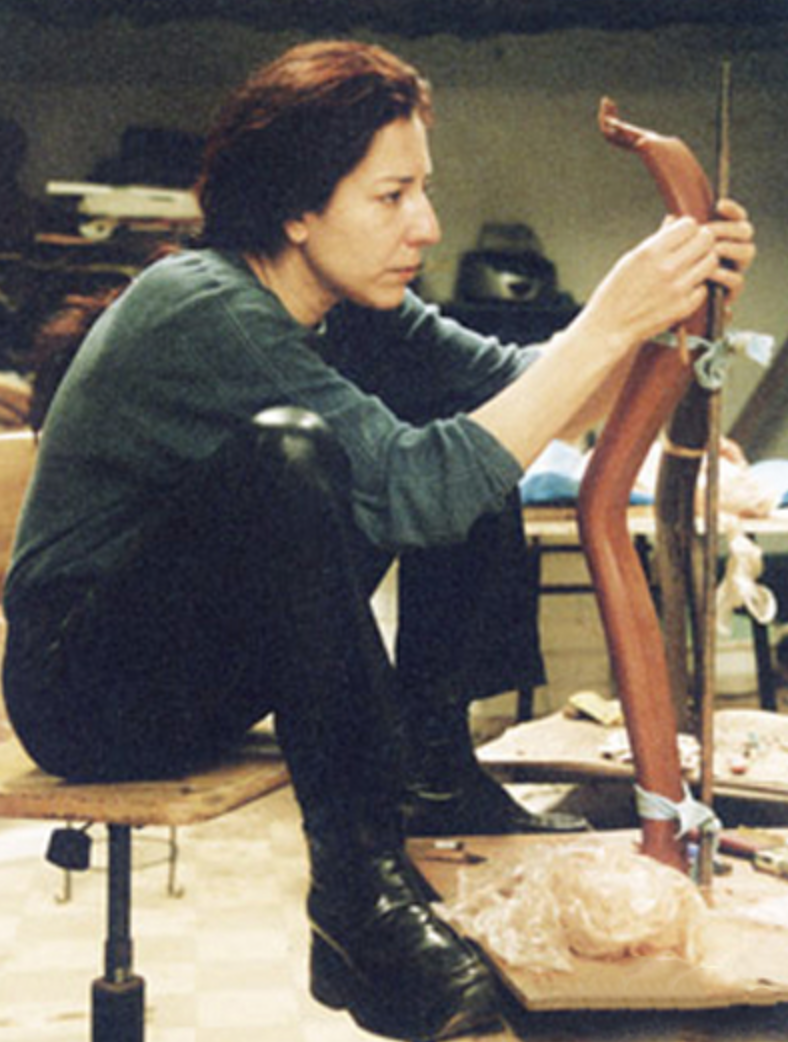 Biography
Isabel Miramontes was born in Santiago de Compostella (Spain).
This eminent place of pilgrimage, which is of Celtic origin, still fascinates her and remains for her a magical area.
But it was in Belgium, in Brussels that the artist grew up and did her studies, obtaining a teaching diploma in Fine Arts at the Institut Sainte Marie.
She continued her training from 1988 at the Fine Arts Academy of Saint-Gilles, in Patrick Pouillart's studio, where she acquired a solid experience of drawing and sketching from live models. She retained from this experience the need to fix at any moment the human body's movements, poses and impressions, jotting them down in numerous sketchpads. These are the many testimonies of the subtle and discerning eye she casts around her.
She also followed the courses of the art historian Gastón Fernandez, who marked her artistic, rigorous yet generous reflection, always enlivened by an expansive open-mindedness.
It was in 1994, in a sculptor friend's studio, that she made her passionate discovery of sculpture. This became her preferred mode of expression, to which she has devoted herself ever since.
The visual language of Isabel Miramontes steadfastly represents the human being in all the ambiguity of its power and frailty, its confinement and yearning for liberty, its dreams and triumphs. This fascinating figure, the synthesis of forms and thoughts, expresses the reality of life with its moments of but also drama, abandon and tension. Indeed a figure who most assuredly speaks to everyone at the very depth of their being.