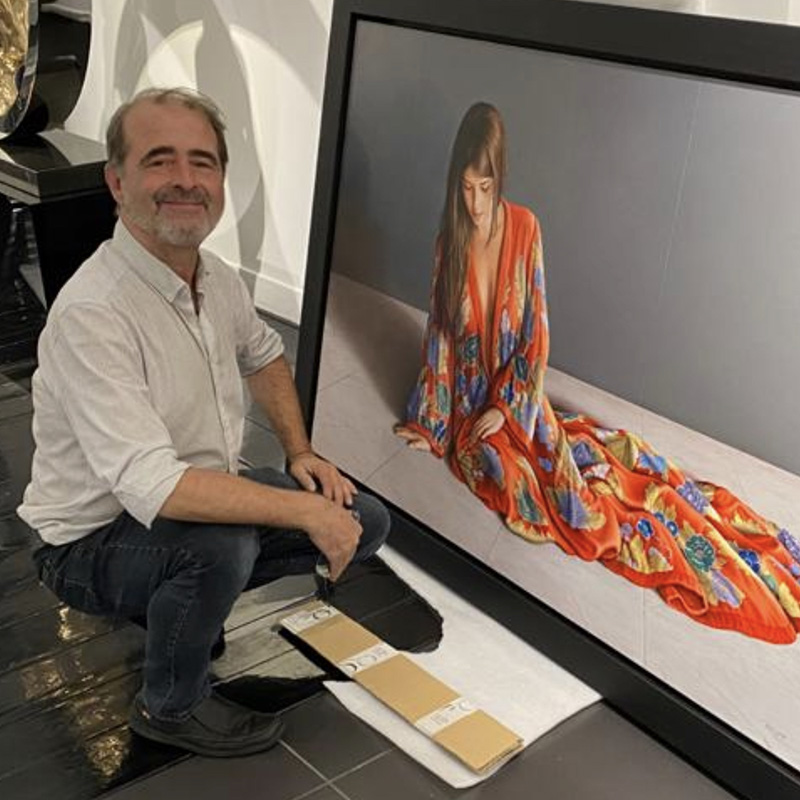 Biography
Rizo was born in 1959 in Spain, 15 minutes after his twin brother Josep. He was fortunate to grow up in a family environment with a deep love for culture, with his parents, paternal grandparents, and five sisters. His passion for art began at the age of 7, and he would draw whenever he had the chance. Being entirely self-taught, he held his first exhibition at the age of 14. At 22 years old, he married Roser, a nurse who always wholeheartedly supported him in his artistic adventure, and together they had two sons. Unfortunately, due to a prolonged illness, she passed away prematurely at the age of 42.
Over the course of many years, Rizo had numerous exhibitions. Among his clients are companies such as BBVA, Editorial Planeta, Danone, Nestle, Instituto Dexeus, Cargill Spain, Chelsea Books – New York, and even the Vatican. His illustrated books have been published in over 40 countries around the world. In 1999, he participated in the 1st International Exhibition in Dallas, USA, and in the following years, he exhibited in almost every corner of the world.
Throughout his entire artistic life, he has worked on many commissioned projects, including for private collectors, major universities, the Academy of Medical Sciences, and the Vatican, among others. For several years now, alongside his major commissions such as the Vatican, he has been exclusively working for Q Gallery in Ootmarsum, Holland.