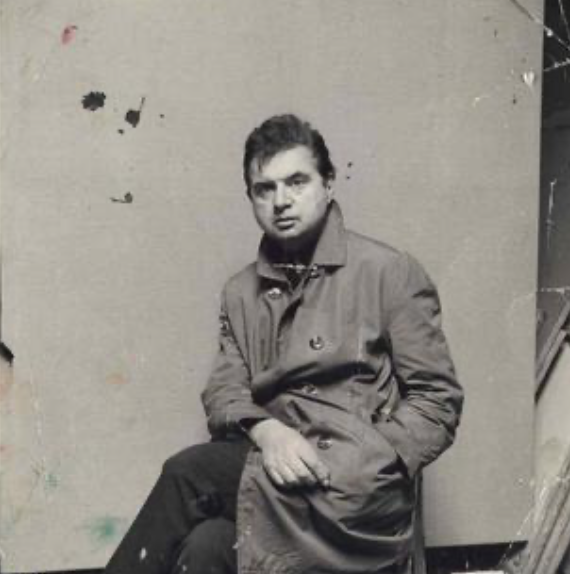 Biography
Francis Bacon  1909 – 1992 was an Irish-born British figurative painter known for his raw, unsettling imagery.  Focusing on the human form, his subjects included crucifixions, portraits of popes, self-portraits, and portraits of close friends, with abstracted figures sometimes isolated in geometrical structures. Rejecting various classifications of his work, Bacon said he strove to render "the brutality of fact." He built up a reputation as one of the giants of contemporary art with his unique style.
The Popes and large triptychs, in their time, commanded the highest prices at auction. By 1989 Bacon was the most expensive living artist after one of his triptychs sold at Sotheby's for over $6 million. In 2007, actress Sophia Loren consigned Study for Portrait II (1956) from the estate of her late husband Carlo Ponti at Christie's. It was auctioned for the then record price of £14.2 million ($27.5 million).
In 2008, the Triptych, 1976, sold at Sotheby's for €55.465 million ($86.28 million), then a record for a work by Bacon and the highest price paid for a postwar work of art at auction up to 2008. In 2013, Three Studies of Lucian Freud sold at Christie's New York for $142.4 million, surpassing both Triptych and 1976 in auctioned value, and more importantly claiming the record for highest auction price of a work of art at that time, a title previously held by the fourth version of Edvard Munch's Scream and now held by Leonardo da Vinci's Salvator Mundi.
Bacon's visceral and emotionally charged paintings have left an indelible mark on the contemporary art scene. His distorted and haunting portraits explore themes of existentialism and the human psyche, leaving viewers with an intense and introspective experience.