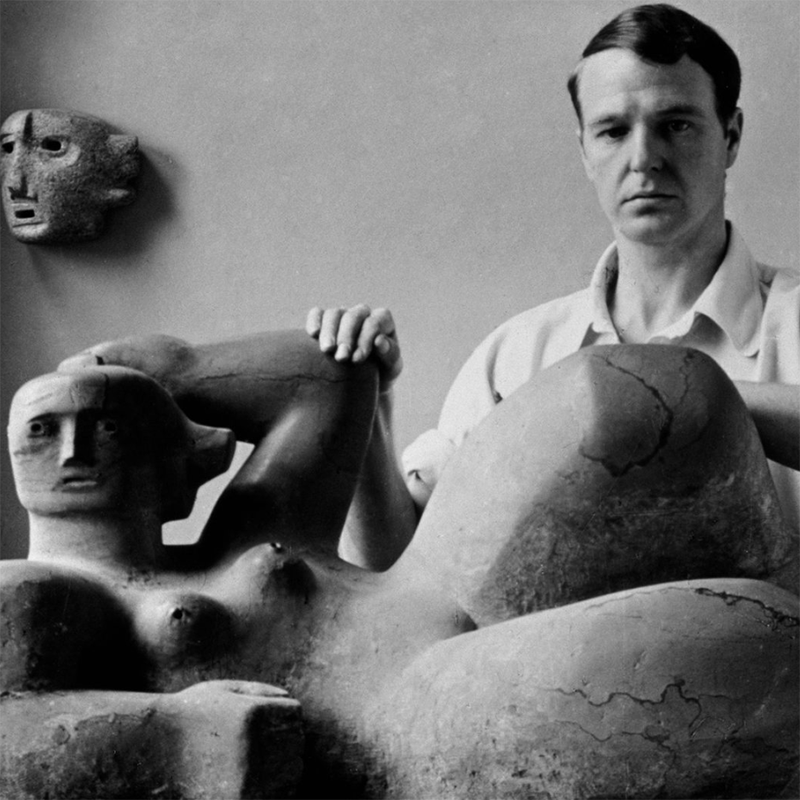 Biography
Henry Moore was born in Castleford, a small mining town in Yorkshire, England, in 1898.
Moore knew he wanted to be a sculptor from an early age, but reluctantly trained as a teacher before joining the army during the First World War.
In 1919, thanks to an ex-serviceman's grant, he realised his ambition to become an artist. He enrolled first at Leeds School of Art, and then the Royal College of Art in London. There, Moore met Irina Radetsky, whom he married in 1929.
In the 1920s, Moore focused on establishing his reputation as a sculptor.
He studied the art of the past and of his contemporaries, absorbing ideas as he developed his own individual style.  By the 1930s he was among the leading avant-garde sculptors of Europe.
In 1939 war broke out again. In 1940, Moore began drawing people sheltering in the London Underground during the Blitz.