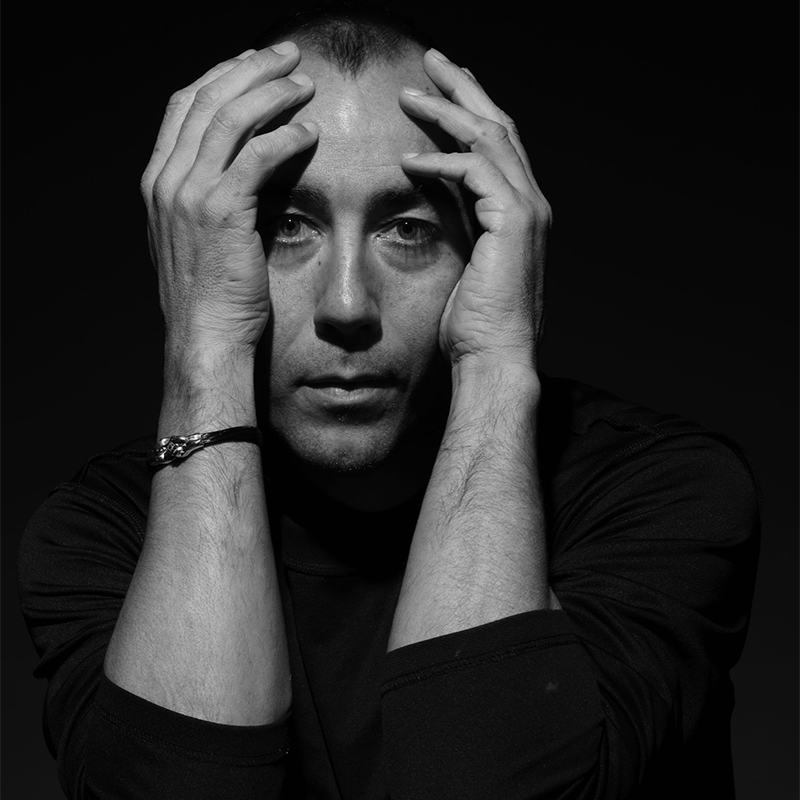 Biography
Lorenzo Quinn Italian, b. 1966
Contemporary Italian artist Lorenzo Quinn is a leading figurative sculptor whose work is inspired by such masters as Michelangelo, Bernini and Rodin. Exhibited internationally, his monumental public art and smaller, more intimate pieces transmit his passion for eternal values and authentic emotions. He is best known for expressive recreations of human hands.
'I wanted to sculpt what is considered the hardest and most technically challenging part of the human body', "The hand holds so much power – the power to love, to hate, to create, to destroy."
Born on 7th May 1966 in Rome to the Oscar Award winning Mexican American actor Anthony Quinn. Quinn's childhood was split between Italy and the United States. His father had a profound influence on him, both in terms of living in the limelight of the film world and with respect to Anthony's early work in painting and sculpting architecture.
Quinn studied at the American Academy of Fine Arts in New York, planning to be a Surrealist painter. However, aged 21 he decided that his future lay in sculpture, which could better accommodate his energy and originality.
In 2011 he was also selected as the exhibiting artist for the Italian Pavilion at the Venice Biennale. His powerful and provocative anti-war installation This is Not a Game was positioned across two different sites with a commentary that observed.
The high esteem in which Quinn is held was borne out by his invitation to exhibit Hand of God and Leap of Faith in the highly significant Hermitage 20/21 project at the Winter Palace in the State Hermitage, St Petersburg.
In May 2019, during the 58th International Art Exhibition of the Venice Biennale, the monumental sculpture Building Bridges was installed in a basin adjacent to the entrance of the Arsenale, in the Castello District of Venice. This new public work, composed of six pairs of monumental hands, individually titled 'Friendship', 'Faith', 'Help', 'Love', 'Hope' and 'Wisdom', aligns with Quinn's message of world unity and engages with the history of Venice as a meeting point of international history and culture. That same month, the exhibition Possibilità opened at Halcyon Gallery, featuring brand-new work in which Quinn revisits his most fundamental motif – the human figure. Later that same year came the global launch of Empowerment, a new sculpture for the Duke of Edinburgh's International Award and is the largest art fundraising project ever undertaken by the Award.
Quinn's sculpture Give was placed in the Uffizi's Boboli Gardens in Florence, Italy, in August 2020. A gift from the artist and Halcyon Gallery to the town of Pietrasanta, Italy, the artwork went on to be displayed outside Palermo Cathedral in Sicily before being permanently installed in Pietrasanta's International Park of Contemporary Sculpture. In July 2021 Quinn's latest monumental sculpture Together was unveiled in Cannes, France before being shown in the Forever is Now exhibition in Egypt, the first contemporary art event to be held at the UNESCO World Heritage Site Giza pyramids.
2022 is breaking through with its reborn humanity after the pandemic and has materialized in his artwork Baby 3.0. Its monumental version of 7m being installed at Palazzo Ca' Corner, Venice.
Monumental sculptures installed in The Netherlands