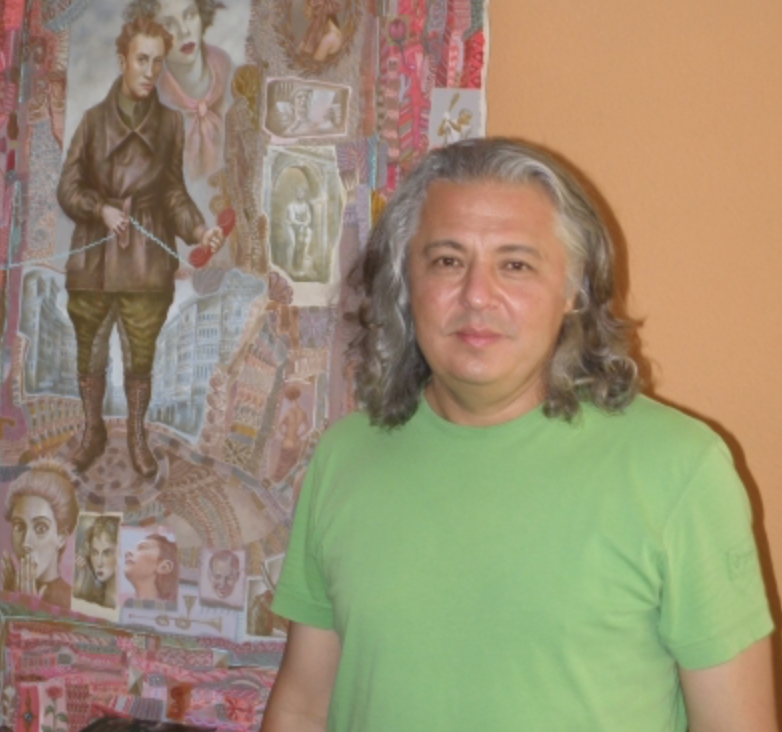 Biography
Igor Fomin 1963 Belarus.
Fomin is a storytelling artist. He is a storyteller in his every day, anecdotally narrating the funny side of life, and he is a storyteller in his professional life, bringing to the canvas realistic popular scenes set in fairy-tale settings where the subject matter is always treated with irony and humor. The titles of his paintings tell us about eccentric characters of an era, a culture, a society – it doesn't matter, it is a distorted reality with a romantic and sentimental touch, which takes us to references such as Brueghel the Elder, El Bosco and Chagall, within an aesthetic and chromatism typical of Renaissance painting where Fomin develops his original scenes playing with the design of spaces, landscapes, buildings, characters and costumes.
Fomin studied architecture at the University of Minsk, but even at this time he was showing his liking for the world of painting. Music and architecture are two permanent elements in his paintings. In 1992 he settled in Spain with his wife, the painter Elena Narkevich. As they began to work with art galleries, their work soon began to be recognized. In 1994 he was accepted to the Spanish Association of Painters and Sculptors (Asociación Española de Pintores y Escultores). During these years he won a Second place prize in the Naive Art Competition. In 1996 he won First place prize in the Autumn Salon organized by the Spanish Association of Painters and Sculptors. Since 1989 Igor Fomin and his family are living and working in Spain. He is a participant in important Art Fairs (i.e. Art New York 2018), and his works can be found in private collections in Russia, Germany, the USA, UK and many others.